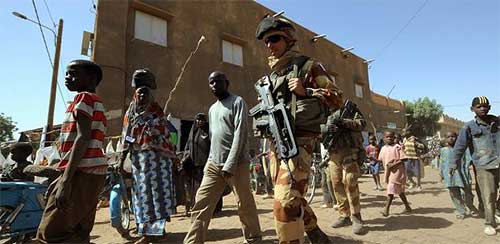 France said on Tuesday that it would be providing support for the future European Union military deployment in the war-torn Central African Republic but will not be adding any extra troops to the current number it has in that troubled country.
France now has 1,600 soldiers on the ground in CAR, mainly providing security in the capital, Bangui, and at its airport.
French troops have also tried to disarm the mainly Muslim Ex-Seleca forces, which have been ousted from power, and also rival Christian militias involved in the violent clashes.
The European Union agreed on Monday to send a stabilisation force of about 600 troops to CAR and French Foreign Ministry spokesman Romain Nadal said the French forces, which have a different mandate "will be supporting the European mission." He added that EU countries were looking into their relative contributions at this very time.