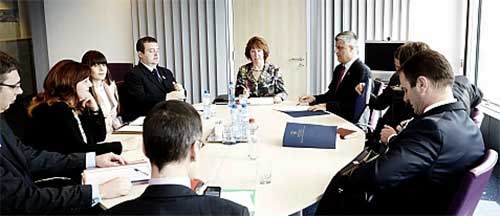 Serbian Prime Minister Ivica Dačić and Kosovo Prime Minister Hashim Thaci will on Wednesday in Brussels hold another round of the Kosovo dialogue.
As on previous occasions the talks will be facilitated by EU foreign policy chief Catherine Ashton.
The main topic will be the judiciary and establishment of a community of Serb municipalities in Kosovo.
The previous round of the negotiations was held on January 27 and ended without agreement on judicial issues.