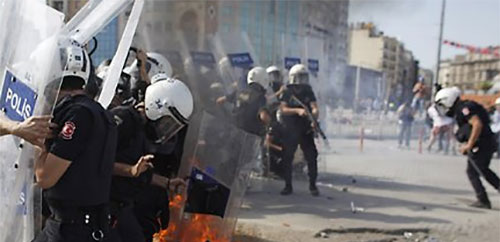 Turkish riot police on Thursday fired tear gas and water cannon at hundreds of protesters demanding the release of army officers jailed for plotting a coup.
"Freedom to patriots, end conspiracies," the protesters shouted as police blocked them from marching to parliament in the capital Ankara.
Last month, Turkish Prime Minister Recep Tayyip Erdogan said he was not against the retrial of hundreds of military officers controversially jailed for attempting to topple his Islamic-rooted Justice and Development Party (AKP).
The government last week presented to parliament a bill clearing the way for the army officers to be retried.