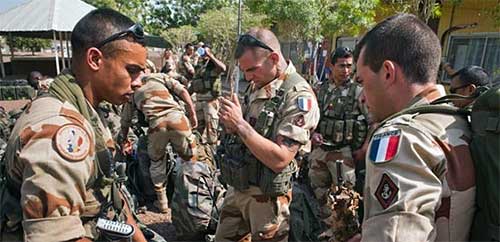 The leader of Central African Republic asked French troops Monday to stay until polls due in early 2015.
Interim President Catherine Samba Panza's appeal came three days after France's decision to boost its contingent to 2,000 and on the eve of a review of the CAR's deadly sectarian conflict by the UN Security Council.
"The interim president told us that they should stay until the elections, that is to stay until early 2015," French MP Elisabeth Guigou said in the capital Bangui.
When France launched operation Sangaris in December to prevent mass sectarian killing, President Francois Hollande envisioned a short deployment.
The French parliament will vote on February 25 on whether the 2,000 troops deployed in Central Africa can stay longer than their initial mandate, which expires in April.