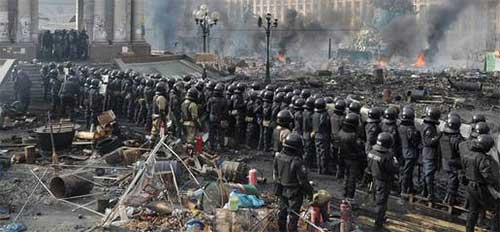 At least 67 people have been killed in two waves of violence between protesters and riot police that first broke out on Tuesday, Kiev city authorities said.
"Sixty-seven bodies had been delivered to the forensics bureau" by Thursday afternoon, the Ukrainian city administration said in a statement that provided the highest official casualty figure from the violence to date.
Opposition medics earlier said that 67 protesters had been shot dead by police on Thursday alone.