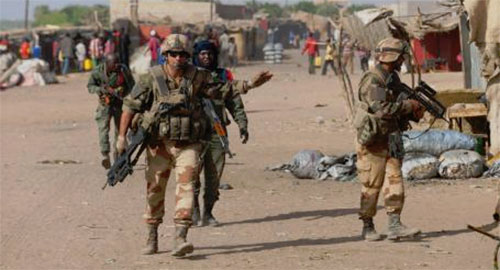 Turkey is considering participating in a European Union force planned to be sent to the violence-hit Central African Republic (CAR), Foreign Minister Ahmet Davutoğlu said on Thursday.
Davutoğlu, addressing an emergency meeting of the Organization of Islamic Cooperation (OIC) on the situation in the Central African Republic in Saudi Arabia, also said Turkey was working on possible contribution to MISCA, the African-led International Support Mission to the Central African Republic.
The EU plans to send a small 500-strong force to the Central African Republic and Turkey attended a "force-generation" conference last week that was attended by EU and non-EU countries.
Davutoğlu said Turkey will also send a special representative and a humanitarian assessment team to Bangui next week "in order to elaborate how we can contribute effectively to the situation and what has to be done," according to a copy of his address provided by the Foreign Ministry.