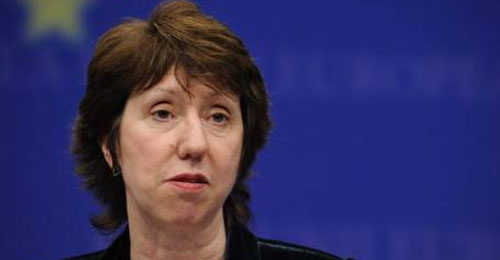 EU foreign policy chief Catherine Ashton will visit Ukraine on Monday for talks with key players after the weekend's dramatic events.
She will meet "key stakeholders and discuss the support of the European Union for a lasting solution to the political crisis and measures to stabilise the economic situation," a statement from her office said Sunday.
The European Union "follows the situation in Ukraine closely," the statement said, calling on all sides in Ukraine to engage in "meaningful and inclusive dialogue leading to a lasting solution of the crisis".