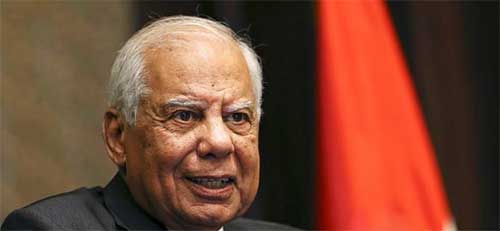 Egyptian Prime Minister Hazem Beblawy on Monday announced the resignation of his military-backed government in a surprise measure.
Local media had been predicting a limited Cabinet reshuffle to allow Army chief and Defence Minister Abdel-Fattah al-Sissi to resign and run for President in an election scheduled for mid-April under a constitution approved in a referendum last month.
Mr. Beblawy, who was appointed after the military deposed President Mohamed Morsy in July, made the announcement during a press conference broadcast live on state television. He had earlier met President Adly Mansour.
"The Council of Ministers today decided to present its resignation to the President of the Republic," Mr. Beblawy said, offering no explanation.