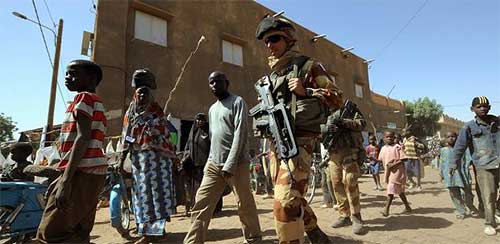 The European Union (EU) is to dispatch at least 500 forces to the Central African Republic (CAR) in March to help contain the violence in the strife-torn country, a Greek minister says.
Speaking after a two-day meeting of EU defense ministers on Friday, Greek Defense Minister Dimitris Avramopoulos said the EU troops are expected to arrive in the CAR early next month, adding that the EU force's command center would be in Larissa, Greece.
Earlier this month, EU foreign policy chief, Catherine Ashton, also announced plans by the 28-nation bloc to send 1,000 troops to the CAR, a former French colony.
In December 2013, France deployed 1,600 troops to the CAR after the UN Security Council unanimously adopted a resolution giving Paris and the African Union the go-ahead to send troops to the strife-torn country.