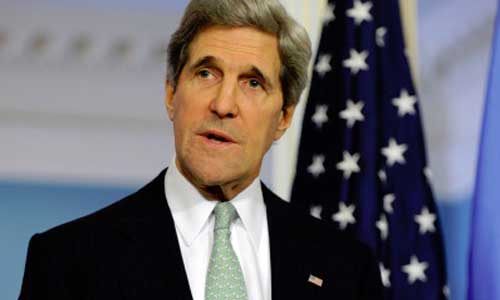 U.S. Secretary of State John Kerry on Sunday expressed "strong" U.S. support for actions taken by the Ukrainian parliament, hailing them the most "promising" path forward to restore peace in the country.
Kerry made the remark in his telephone talk with Russian Foreign Minister Sergei Lavrov Sunday morning, a senior State Department official told reporters.
On Sunday, Ukrainian lawmakers voted to hand over the duties of president to parliament Speaker Oleksandr Turchynov, one day after the ouster of President Viktor Yanukovych following more than three months of violent protests. The parliament also took actions to stabilize the country's political and economic situation.