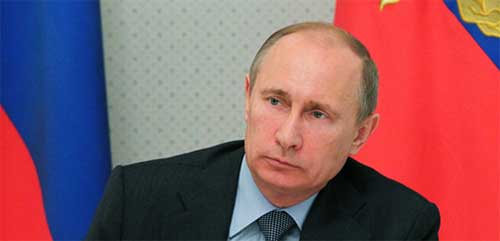 President Vladimir Putin said on Tuesday that Russia saw no need to use military force in the Crimea region of Ukraine for now, in remarks apparently intended to ease East-West tension over fears of war in the former Soviet republic.
The use of force by Russia in Ukraine would be a choice of last resort, Putin said, and sanctions being considered against Moscow by the West would be counter-productive.
Putin told a news conference at his state residence outside Moscow there had been an "unconstitutional coup" in Ukraine and ousted leader Viktor Yanukovich, an ally of Russia, was still the legitimate leader of the country despite giving up all power.