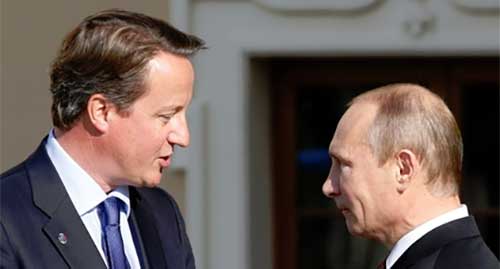 British Prime Minister David Cameron urged Russian President Vladimir Putin on Sunday to support the formation of an international contact group that could lead to direct talks between the governments of Russia and Ukraine.
Cameron, during a phone conversation with Putin, the Russian leader called de-escalate the situation in Ukraine, adding that Britain, along with European and American partners want to work with Russia to find a diplomatic solution to the situation in Ukraine, including Crimea.
British Prime Minister emphasized the right of all people to choose their future U krainian and elections, currently scheduled for late May, and provide the best way to do this.
She also said that the international community should work together to ensure the elections are free, fair and inclusive.