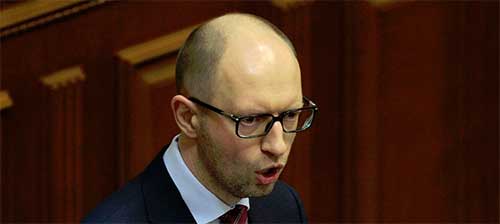 United States President Barack Obama will welcome Ukrainian Prime Minister Arseniy Yatsenyuk Ukraine at the White House on Wednesday, the White House announced Sunday.
"The visit will highlight the strong support of the United States to the people of Ukraine, who showed courage and resilience inspired by the recent crisis," said the announcement.
Yatsenyuk Obama will discuss how to find a peaceful resolution of the ongoing military intervention in Russia in the Crimea, to respect the sovereignty and territorial integrity of Ukraine, he said.
They will also discuss the support of the international community can provide to help Ukraine deal with economic challenges.