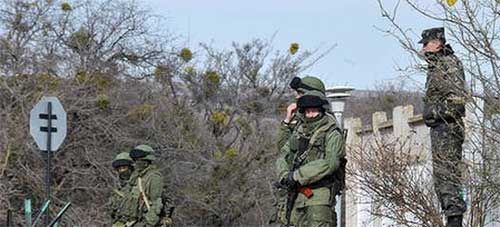 The US House of Representatives on Tuesday passed a resolution condemning Russia's violation of Ukrainian sovereignty and calling for Russian sanctions.
"This resolution is an important part of a larger effort to aid Ukraine and impose real costs on Russia," said Representative Ed Royce, a Republican from California and chairman of the House Foreign Affairs Committee, which unanimously passed the resolution last week.
Mr. Royce called the resolution, which now goes to the Senate, "a very important declaration of support for the people of Ukraine during this crisis." It condemns "in clear and unmistakable terms" Russia's aggression.
The Kremlin warned last week that any sanctions imposed by the United States on Russia over the turmoil in Ukraine could "boomerang" on Washington.