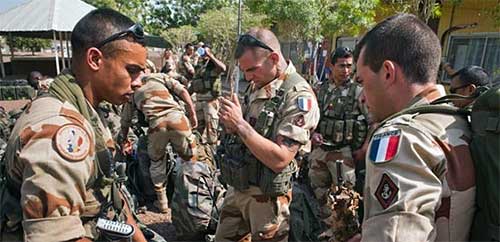 The French defense minister said forces have killed about 40 suspected jihadists in sweeps in northern Mali in recent weeks.
Jean-Yves Le Drian says militants linked to al Qaeda's north African wing have recently been trying to regroup. French forces last year largely expelled jihadist groups from the vast, arid region that they'd controlled for several months.
The minister told France's BFM-TV on Thursday, March 20, that the fight against such groups in the Sahel region "is far from finished" and stretches into other countries including Mali's neighbor Niger.