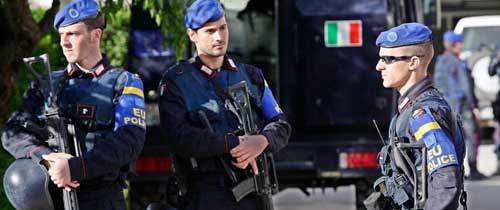 EU's EULEX Kosovo will be extended by two years, despite resistance from officials of the country.
Representatives of the 28-nation bloc have informed the authorities of Kosovo, who will continue to work on investigations into corruption schemes widely to deal with the precarious situation in northern Kosovo, where tensions often arise between Kosovo and most Dnevnik.bg ethnic Serb has reported.
Pristina politicians have repeatedly insisted that the EU refrain from exercising powers in terms of high-profile trials or national interest business significantly.
EULEX, the largest EU mission to date, began in 2008.