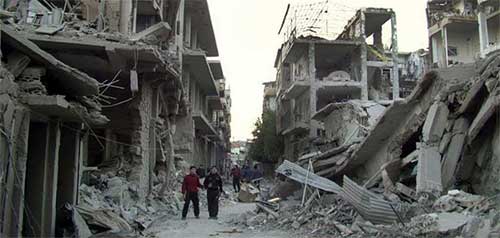 The United Nations Security Council called for "de-escalation" on Saturday evening, in the latest wave of the militarised conflict playing out in the Gaza Strip.
The council "expressed serious concern regarding the crisis related to Gaza and the protection and welfare of civilians on both sides". It called for a return to the ceasefire brokered by Egypt and the United States in November 2012.
The Egyptian foreign ministry said it is in "around the clock" contact… "with all interested parties… represented by the Palestinian leadership, the Israeli authorities and various Palestinian factions", including Hamas.
French Foreign Minister Laurent Fabius added his voice to those calling for a ceasefire on Sunday, saying that "this disastrous escalation must be stopped". He added that France is "mobilised to help Israelis and Palestinians towards this goal".
UK Foreign Secretary William Hague also urged a ceasefire in a Saturday statement, adding he expressed the UK's "strong support for an active role in working for a ceasefire".
Hague said he would discuss the situation in Gaza with US Secretary of State John Kerry, Fabius and German Foreign Minister Frank-Walter Steinmeier when they meet in Vienna on Sunday.