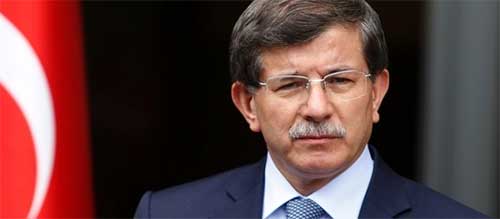 Turkey and Qatar are forging a plan to produce a truce between Palestinian groups and Israel to end 10 days of violence in Gaza amid additional efforts from Cairo.
Meanwhile, an Israeli official, speaking on condition of anonymity, said his country and Hamas "have agreed on a cease-fire" that would begin on July 18, but Hamas denied the report. 
"The news about a cease-fire is incorrect. There are continuing efforts but no agreement until now," spokesman Sami Abu Zuhri declared.
Turkey's efforts with Qatar are on a parallel track with Egypt to seek a truce between Israel and Palestinian groups, a Turkish diplomat said.
"We seek a sustainable truce," Foreign Minister Ahmet Davutoğlu said in a televised interview, citing his diplomatic efforts with a series of phone conversations with counterparts from the United States, Saudi Arabia, Qatar, Iran, Italy, and Germany and Palestinian President Mahmoud Abbas and Hamas leader Khaled Mashaal for the last two days.
A truce cannot be sustainable if the embargo on Gaza is not lifted, Davutoğlu said, noting that Israel should also "be accountable" as part of a cease-fire deal.