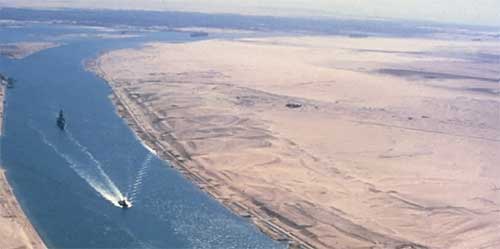 Ministers of planning, finance and investment discussed on Monday alternative funding sources for the new Suez Canal project in a joint meeting with the chairman of the Suez Canal Authority.
The new channel, part of a larger project to expand port and shipping facilities around the canal, aims to raise Egypt's international profile and establish it as a major trade hub.
"Paying off all debts to oil firms is our current priority," Prime Minister Ibrahim Mahlab said in a cabinet statement, adding that an energy deal is soon to be finalised, which will cover energy needs for one year.
Issues on top of the meeting's agenda included the present economic situation, the level of foreign reserves, energy needs, and funding the Suez Canal project.
Minister of Finance, Hany Dimian, reported change in the international outlook on the Egyptian political and economic situation, which he said indicates that Egypt is moving on the "right track."