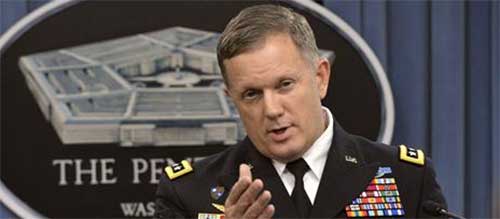 A series of U.S. airstrikes since last week has slowed the operational tempo of the Islamic State, the terrorist group that has seized large parts of northern Iraq, but is unlikely to substantially weaken the group, the Pentagon said on Aug. 11. 
"We assess that U.S. airstrikes in northern Iraq have slowed ISIL's operational tempo and temporarily disrupted their advances toward the province of Arbil," which includes the capital of Iraq's semiautonomous Kurdish region, said Army Lieutenant General William Mayville Jr., a senior Pentagon official.
"However, these strikes are unlikely to affect ISIL's overall capabilities or its operations in other areas of Iraq and Syria," Mayville told reporters at the Pentagon.
The Obama administration late last week said it would conduct strikes to protect U.S. personnel in Arbil from the militant group, which has gained strength during the war in neighboring Syria, and to ensure that northern Iraq's minority Yazidis were not subject to systematic violence at the hands of the fundamentalist Sunni Muslim militants.