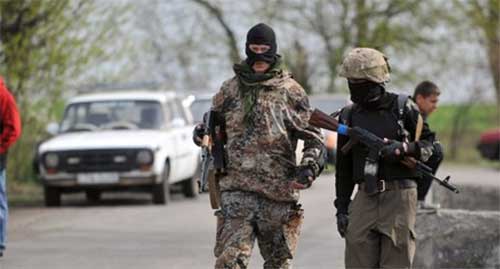 Lithuania says its honorary consul in the rebel-held Ukrainian city of Luhansk has been murdered.
Lithuanian foreign minister Linas Linkevicius said the consul, Mykola Zelenec, was kidnapped and brutally killed by terrorists.
Mr Linkevicius had earlier described the entry of a Russian aid convoy into eastern Ukraine as "a blatant violation of international law".
The United Nations Security Council is holding an emergency session to discuss the matter.
Ukraine's President Petro Poroshenko has accused Russia of a "flagrant violation of international law" after Russian humanitarian aid lorries entered Ukraine without permission.
More than 100 Russian lorries entered on Friday without an Red Cross escort and most without customs clearance.
But Russia's President Vladimir Putin said further delays to the delivery of aid "were unacceptable".