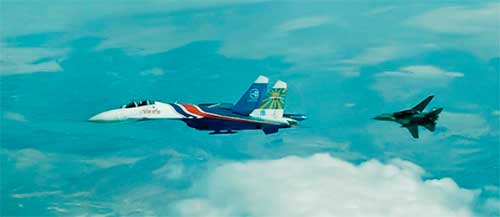 India and Russia on Monday started their first joint air exercise in Russia to boost cooperation between their air forces, said the Indian Air Force ( IAF).
"Ex Avia Indra-2014 commenced today at Astrakhan region, near the Caspian Sea in Russia. The exercises will continue for 10 days and would be concluded on Sept. 5," an IAF release said.
It is "seen as a major mile stone in military relations. This involves participation of fighter pilots, helicopter pilots, missile combat crew, as well as engineers from the IAF," it said.
The two countries have already had INDRA-series war games between their armies and navies.
Fighter and helicopter pilots of IAF will participate in missions alongside Russian pilots in aircraft of the Russian Air Force Su-30SM fighter aircraft, Mi-17 and Mi-35 helicopters.