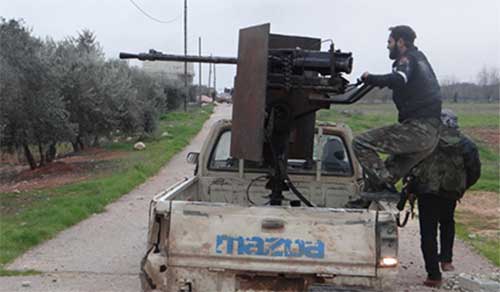 Libya warned the UN Security Council on Wednesday that the chaotic North African state could descend into full-scale civil war if heavily armed warring factions are not disarmed.
The 15-nation council met to discuss Libya days after its parliament, which was replaced in an election in June, reconvened and chose an Islamist-backed deputy as the new prime minister. That left the country with two rival leaders and assemblies, each backed by armed factions.
"The situation in Libya is complicated," Libya's United Nations Ambassador Ibrahim Dabbashi told the council. "Yet the situation since the 13th of July has become even more complicated and the situation might unravel into a full-blown civil war if we're not very careful and wise in our actions."
On 13 July heavy fighting broke out between rival militias vying for control of Libya's main airport, killing at least seven people and forcing a halt of all flights in the worst fighting in the capital for six months.
An election in June had been aimed at rebuilding state institutions in an attempt to quell three years of spreading violence since the ouster of long-time ruler Muammar Gaddafi.