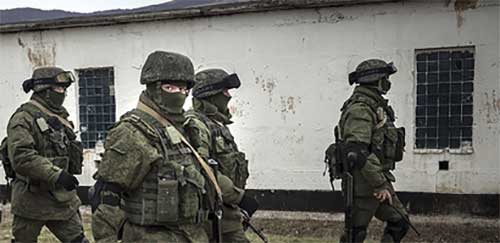 Up to 15,000 Russian soldiers have been sent to Ukraine over the past two months, and at least several hundred have apparently died in combat there, rights groups exposing army abuses told AFP on Sept. 1.
Moscow denies that it has deployed regular troops to Ukraine to prop up separatists battling Kiev forces, but multiple indications have emerged over the past weeks that Russian soldiers are on the ground in Ukraine.
Valentina Melnikova, head of the Committee of Soldiers' Mothers, the top organisation representing the families of military servicemen, said that some 7,000-8,000 Russian troops are believed to be in Ukraine at present.
Citing her own estimates, she added that between 10,000 and 15,000 troops had been deployed to Ukraine over the past two months.
"Unfortunately, I am convinced I am right," she told AFP, saying her estimates are based on information from families whose husbands and sons have been sent on drills but then have gone incommunicado.
"Military commanders are conducting a secret special operation," said Melnikova, who is a member of the defence ministry's public council.
Rights groups say Russian authorities have imposed a virtual blackout on any information about the deployment of servicemen.