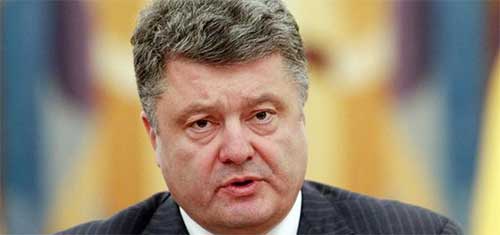 Ukrainian President Petro Poroshenko on Monday visited a frontline city in the restive southeast as a ceasefire is generally taking hold.
Reaffirming his solidarity with Mariupol, a strategic port town by the Azov Sea that has been under control of government forces, Poroshenko tweeted that "we will not give up this land to anyone."
In a visit to a local metal plant, he told hundreds of factory workers that "this city was, is, and will be Ukrainian" and that "Mariupol proved that we won't let anybody burn our city to the ground."
Mariupol, a heavy industry hub, had been under fierce insurgent attack recently before Ukraine's government and rebel leadership inked a ceasefire on Friday in Minsk, which has generally been observed.
During his visit, Poroshenko said the insurgents had released over the past four days about 1,200 captives they captured during the nearly five-month conflict with government forces. Meanwhile, 33 government troops who had been trapped by insurgents have come out of encirclement in recent days.