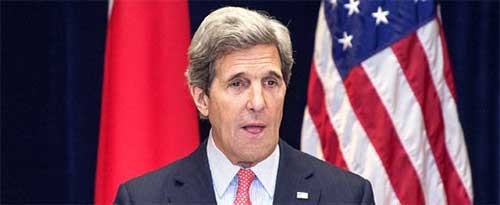 After the visit of Secretary of State John Kerry to Jeddah, Saudi Arabia, he will travel to Ankara to hold meetings with Turkish leaders, the State Department announced on Thursday.
While in Turkey, Kerry will discuss bilateral and regional issues, including how to promote security and stability in Syria and Iraq, said the announcement from department spokeswoman Jen Psaki.
After visiting Ankara, Kerry will travel to Cairo to meet with senior Egyptian officials to discuss bilateral and regional issues of mutual concern, Psaki said.