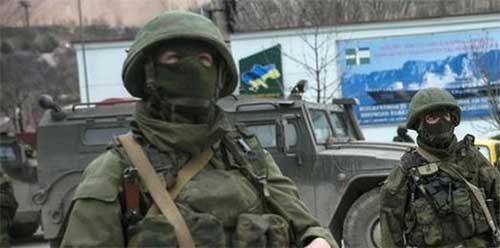 Russia still has about 1,000 troops in eastern Ukraine, backed up by another 20,000 on the border, NATO said Thursday, despite Kiev reporting that Moscow had withdrawn the bulk of its forces.
Ukrainian President Petro Poroshenko said Wednesday that Moscow had withdrawn 70 percent of its forces following a ceasefire he had agreed with Russian counterpart Vladimir Putin last Friday.
"The reported reduction of Russian troops from easternUkraine would be a good first step, but we have no information on this," a NATO military officer told AFP.
"The fact of the matter is there are still approximately 1,000 Russian troops in eastern Ukraine with a substantial amounts of military equipment and approximately 20,000 troops on the Russian border with Ukraine."
The officer said the Russian troops constituted a "large and effective military presence."
Moscow also continued to supply pro-Russian rebels with "sophisticated military equipment," said the officer who repeated NATO calls for Russia to reverse course and back a peaceful solution to the Ukraine conflict.