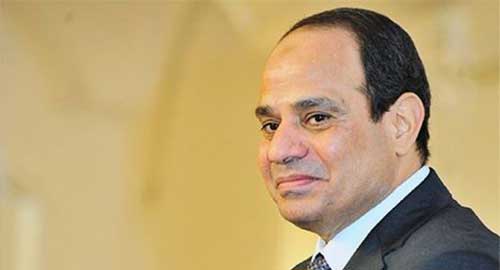 Egypt's President Abdulfatah Al-Sisi discussed with French Defence Minister Jean-Yves Le Drian bilateral relations on several fields, namely combatting terrorism.
The encounter was held in the attendance of Egypt's Minister of Defence Sedki Sobhi.
The two sides discussed regional and international affairs of mutual significance, particularly matters related to the Middle East and developments across Iraq, Syria and Libya, according to a presidency statement.
The French minister expressed his country's appreciation of Egypt's efforts on mediating the recent truce between Israel and Palestinians in Gaza and its crucial role in aiding security and stability in the region.
For his part, President Al-Sisi said he was looking forward to meeting President Francois Hollande during their attendance of the upcoming General Assembly meeting scheduled to take place next week, according to his spokesman Ihab Badawi.
He stressed that Egypt shares France's interest in increasing cooperation on combatting terrorism and extremism, warning that it was inevitable that conflicts in the Middle East and Africa would spread to Europe, hence the need for international coordination on these matters.
President Al-Sisi went on to praise the outcomes of the Paris Conference on the issue of Iraq, which stressed the importance of international coordination on tackling the threat of the jihadist Islamic State (ISIL) group there.
On the matter, he stressed for any attacks on this threat not to be limited to a single group or terrorist cell but to expand to all terrorist hotspots across the Middle East and Africa based on what he described as a "comprehensive strategy." He also emphasised the need for a just peace to be achieved between the Israelis and Palestinians, adding that as the Palestinian affair continues unaddressed this further complicates the matter for both sides along with their regional neighbours.