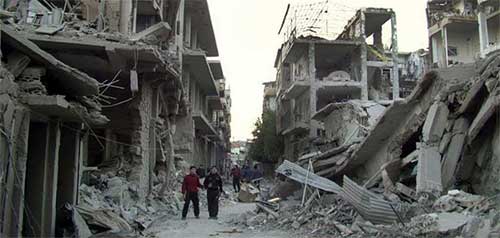 Jihadists from the Islamic State in Iraq and the Levant (ISIL) using heavy weapons have seized a string of villages around Kobane, also known as Ain al-Arab, as they close in on Syria's third largest Kurdish town, a monitor said Sept. 18.
"ISIL fighters have seized at least 21 villages around Kobane," said Syrian Observatory for Human Rights head Rami Abdel Rahman.
"The ISIL is using heavy weaponry, its artillery and tanks," he said, adding that thousands of Kurdish fighters defending the town on the Turkish border were being encircled in a "pincer movement."
Kobane is Syria's third largest Kurdish town after Qamishli and Afrin. Its capture would allow the jihadists to control a long stretch of the Syrian-Turkish border.
Speaking to AFP via the Internet, an activist in Kobane said that apart from the villages seized by the jihadists, others have also been abandoned by residents fearful of the ISIL advance.
"If the situation doesn't change, it is very possible that (the ISIL) will enter the city," said Jan Ali, using a pseudonym to protect his identity.
"We are seeing the signs of a humanitarian crisis in Kobane," he said, adding that ISIL has cut off water and electricity supplies to the city.