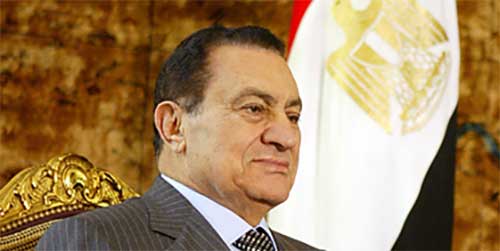 Cairo Criminal Court will decide on Saturday the destiny of long-time dictator Hosni Mubarak, his sons Alaa and Gamal Mubarak, his former interior minister Habib Al-Adly, six of his close aides, and fugitive businessman Hussein Salem.
Mubarak, Al-Adly, and his six aides are accused of being behind killing and injuring peaceful protesters who took to the streets during the 25 January Revolution in 2011to demand social, political and economic reforms.
Mubarak, his sons, Alaa and Gamal, and Salem are also facing corruption charges that include wasting public funds and exporting Egypt's natural gas to Israel in return for a price lower than the international market rate.
Mubarak first stood trial in August 2011. He and Al-Adly received 25-year prison sentences in June 2012.
Al-Adly's six aides and Mubarak's sons were acquitted.
In February 2013, the Cairo Cassation Court overturned the verdict, granting Mubarak and all his co-defendants a retrial.
Lawyer Gamal Eid, also head of the Arabic Network for Human Rights Information (ANHRI), finds it hard to predict Saturday's verdict.