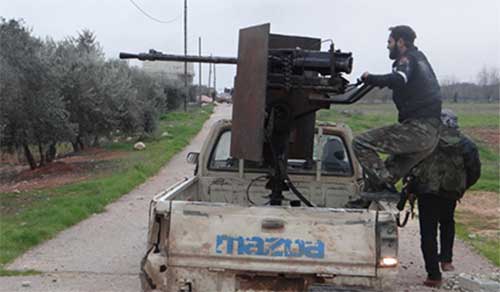 Egyptian military aircraft are bombing positions held by Islamist militias in the eastern Libyan city of Benghazi as part of a large-scale operation to rid the city of militants who have held sway there for months, two Egyptian government officials said on Wednesday.
The officials, who have first-hand knowledge of the operation, said the use of the aircraft was part of an Egyptian-led operation against the militiamen that would at a later stage involve Libyan ground troops recently trained by Egyptian forces.
The operation, they said, had been requested by the internationally recognised Libyan administration based in the eastern city of Tobruk. That elected administration was thrown out of the capital, Tripoli, by rival militias allied with Islamic political factions.
The officials said the operation also involves the use of an Egyptian navy vessel as a command centre off the Mediterranean shore of Tobruk. Renegade Libyan general, Khalifa Hiftar, is not leading the operation, with Egypt dealing directly with a newly appointed Libyan chief of staff, who has visited Egypt several times in recent weeks.
In a televised statement on Tuesday, Hifter, who was an army chief under Gadhafi before joining his opponents decades ago, said that he will resign and transfer power to a young army leadership.