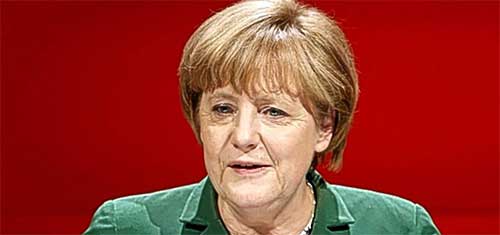 German Chancellor Angela Merkel on Thursday called on the Russian government to honor obligations it had made for implementing a recently-reached truce in Ukraine between separatists and Kiev.
The Chancellor, in a statement at the Bundestag, said the Moscow government bears bulk of the responsibility of defusing the crisis in eastern Ukraine.
Regarding reported Russian support for the separatists, Merkel accused Moscow of breaching sovereignty of the Ukrainian Government and violating international laws, warning such actions "won't pass without consequences." Western curbs that have been imposed on Russia are crucial, however "we have not imposed the sanctions just for the sake of imposing them, as we continue the dialogue with the Russian officials," Merkel said, indicating desire to maintain open channels of dialogue with Vladimir Putin's leadership.
Merkel is due to meet Putin on sidelines of the Asia-Europe (ASEM) summit that opens, later on Thursday, in Milan, Italy.