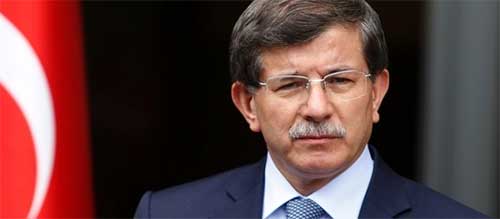 Turkish Foreign Minister Mevlut Cavusoglu said on Tuesday that Peshmerga forces of Iraqi Kurdish Government have not entered Syrian town of Ayn al-Arab, also known as Kobane, through Turkey.
"The talks about the issue are still ongoing," he said in a televised interview, giving no further details.
It has been reported that there are differences between Iraqi Kurdish officials and the Syria's Kurdish Democratic Union Party ( PYD) over the number of peshmerga forces, with the latter demands lesser number of forces to enter the Kurdish-populated Ayn al-Arab, to help their fight against Islamic State (IS) militants.
On Monday, Cavusoglu said that Turkey has been providing assistance to the Peshmerga forces to cross into the Kurdish Ayn al-Arab.
"We are helping the Peshmerga forces to cross into Kobane," Cavusoglu told a joint press conference in Ankara with visiting Tunisian Foreign Minister Monghi Hamdi. "Our discussions on this issue are continuing."
Peshmerga forces of Iraq have already started to cross into Ayn al-Arab.
Turkey opposes support for armed wing of the PYD, which Ankara accuses of being an offshoot of outlawed Kurdish Workers Party ( PKK), Cavusoglu said, adding that they have asked the United States for limited deliver of arms to Syrian Kurds.
The U.S. military said it has air-dropped arms to Syrian rebels fighting IS militants near Ayn al-Arab on Sunday.