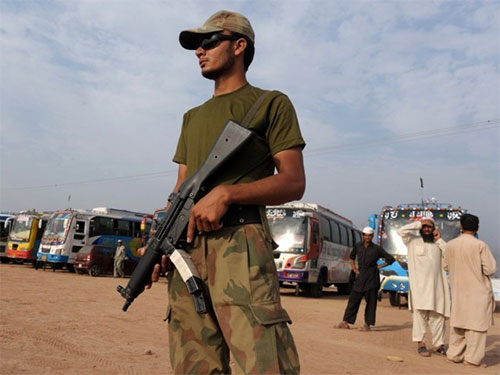 Turkish President Recep Tayyip Erdogan said on Thursday (Oct 23) that 200 Iraqi Kurd peshmerga fighters would travel through Turkey to the flashpoint Syrian border town of Kobane under assault by the Islamic State (IS) group. The regional administration in northern Iraq and Syrian Kurdish group, the Democratic Union Party (PYD) "finally agreed according to information yesterday that 200 peshmerga would be going" to Kobane, Erdogan told reporters in the Latvian capital Riga.
There are an estimated 2,000 Kurdish fighters battling IS militants for control of Kobane. Long at odds with Kurds fighting for their own homeland, Turkey said this week it would allow passage for Iraqi Kurd peshmerga into Kobane.
Erdogan insisted that some of the weapons from a US air drop had ended up with Islamic State group militants and the Syrian Kurdish PYD, a group that he on Thursday dubbed a "terrorist organisation". Ankara views the PYD as the Syrian arm of the Kurdistan Workers Party (PKK) whose three-decade battle for self-rule in Turkey has left 40,000 people dead.
Erdogan also pointed to the acute humanitarian crisis gripping Syria and the spillover of refugees into Turkey. Some 200,000 Kurds have fled to Turkey to escape the onslaught on the key Syrian border town of Kobane by IS militants. Turkey is separately hosting over 1.5 million Syrian refugees who fled the civil war between Syrian President Bashar Al-Assad and rebels seeking his ouster.
"Where was the world when 300,000 people have been killed in Syria thus far?" Erdogan said. "Why are they so keen on Kobane, but not on the whole of Syria? That's a question to ask," Erdogan told reporters in Riga.