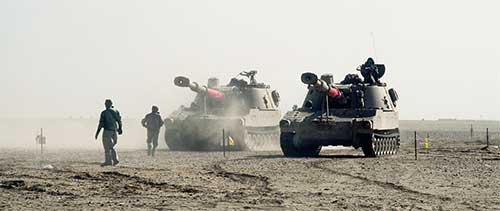 Two alleged perpetrators of last Friday's deadly bombing in Sheikh Zuweid,North Sinai, were killed in an armed forces operation in the same area.
The armed forces confirmed Sunday an Apache helicopter "carried out a number of airstrikes targeting hideouts and terrorist outposts in the Al-Arish and Sheikh Zuweid in North Sinai".
Egyptian state news agency MENA confirmed the deaths of the two allegedly involved in the bombing, which claimed the lives of 27 soldiers and wounded dozens more.
The office of the armed forces spokesman declined to confirm the MENA report, but added that a detailed report is to be released later on Monday.