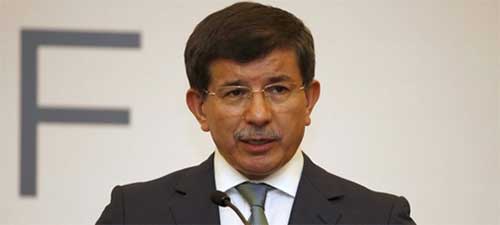 Turkish Prime Minister Ahmet Davutoglu has invited all Turkish people to act together in unity against terrorism.
Davutoglu made the remarks following the shooting attack on Saturday in which three soldiers were killed while on duty by three masked terrorists in Turkey's Yuksekova district of southeastern Hakkari province.
"Our three soldiers were viciously martyred. But the people in the region will give the clearest answer to the traitors," he said.
The prime minister said that he had already given the necessary orders to the Chief of the Turkish General Staff, Interior Minister and Hakkari Governor. He vowed that the perpetrators will be held accountable for the attack.
"All these, the Kobani incidents and the events that followed are all an apparent sign of the plots that certain milieu inside and outside Turkey are making with the aim of dragging the country into chaos and turmoil," Davutoglu explained.
Davutoglu reiterated that the government is still committed to completing the solution process as soon as possible.