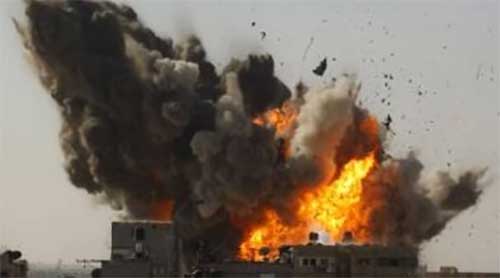 US military forces continued to attack the Islamic State in Iraq and the Levant (ISIL) with 14 combined airstrikes between the 3rd and 5th of November over Syria and Iraq, announced US Central Command(CENTCOM) in Tampa, Florida Wednesday.
In Syria, where the airstrikes are led by the US, three airstrikes conducted near Kobani struck a small ISIL unit, two ISIL fighting positions and an ISIL dump truck used to construct fighting positions.
One airstrike in Syria north of Sinjar destroyed an ISIL fighting position used to launch mortar attacks and struck a small ISIL unit manning the position.
Separately and in Iraq, U.S. and partner nation military forces conducted an airstrike near Mosul which destroyed ISIL-occupied buildings, including one housing a generator used for oil production and another used to manufacture explosive devices.
Three airstrikes near Bayji struck two small ISIL units, destroyed an ISIL vehicle, an ISIL-occupied bunker and an ISIL anti-aircraft artillery piece while another strike near Fallujah struck a small ISIL unit and destroyed an ISIL vehicle.