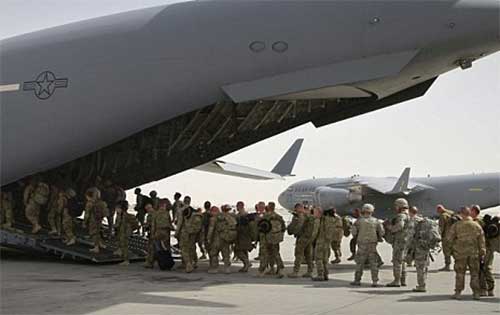 United States President Obama is ordering up to 1,500 additional U.S. troops to Iraq in the fight against the Islamic State in Iraq and Syria (ISIS), bringing the American force to more than 3,000 troops.
In a statement issued Friday afternoon, Pentagon press secretary Rear Adm. John Kirby said the troops will serve in a "noncombat role, to expand our advise and assist mission, and initiate a comprehensive training effort for Iraqi forces."
The troops are heading to Iraq "over the coming months."
The move is the latest escalation in the U.S.-led fight against ISIS, which has captured large parts of Iraq and Syria.
It would bring the total number of U.S. forces deployed to 3,200. Obama previously authorized 1,600 troops to Iraq in addition to a 100-man security force at the Iraqi Embassy. 1,400 troops have already been deployed.
Despite the growing U.S. presence, the president has insisted American forces would not be involved in combat and will only play a training and advisory role.