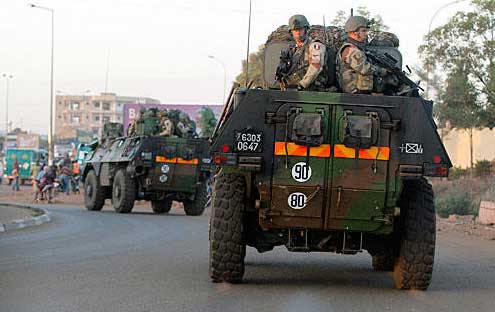 The French military says 24 jihadists were killed in a recent operation carried out in northern Mali that left one French soldier dead.
A news release from Operation Barkhane said Saturday, Nov 8, that two other extremists had been captured during the offensive carried out in the region of Kidal.
Materials used to make suicide bomber vests also were seized during the operation in late October, the military said.
In January 2013, the French launched a war against al-Qaida militants and other jihadists who had seized control of the three major towns in northern Mali.
The jihadists fled into the desert at the time, but have since relaunched a series of attacks. A recent resurgence of violence has killed 21 UN peacekeepers since early September.