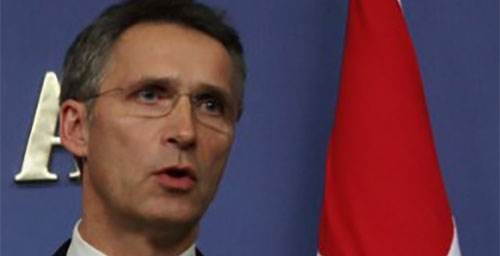 The NATO Secretary General Jens Stoltenberg Thursday started a trip to Estonia, Latvia and Lithuania to underline the 28-member Alliance's support to the three Baltic states.
According to a NATO statement, he began his visit today with a visit to Estonia's Amari Airbase where he said "NATO's greatest responsibility is to protect and defend our Allies. And NATO is here to protect and defend Estonia." Referring to increase Russian air activity, Stoltenberg said: "our Baltic air police mission has conducted over 100 intercepts this year – three times more than last year. In fact, Russian air activity has increased all over Europe." He noted that NATO jets have been scrambled over 400 times close to NATO airspace , 50 percent more than last year.
"This pattern is risky and unjustified. So NATO remains vigilant. We are here. And we are ready to defend all Allies against any threat," he added.