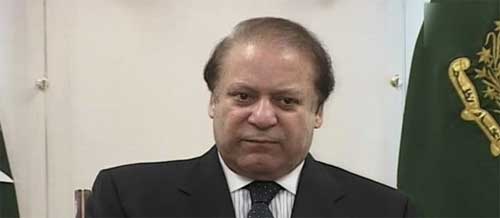 Ignoring India's opposition, Prime Minister Nawaz Sharif on Thursday said Pakistan would hold a dialogue with Kashmiri separatists to take them into confidence before engaging in peace talks with India.
"It is our fundamental belief that the Kashmir issue should be resolved through dialogue. My government started dialogue with India but it cancelled the scheduled talks between the Foreign Secretaries," Mr. Sharif said, addressing the Kashmir Council in Muzaffarabad, the capital of Pakistan-occupied Kashmir.
He said "before starting dialogue with India, I have decided to consult the Kashmiri leaders."
Mr. Sharif's comments came ahead of the SAARC summit next week in Nepal which will be attended by him and Prime Minister Narendra Modi.