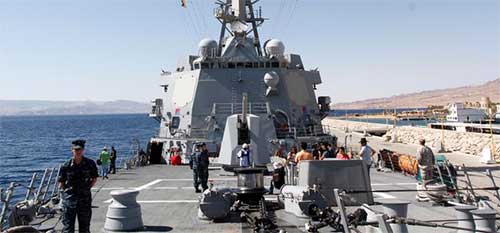 NATO Secretary General Jens Stoltenberg Monday called on Allies to stop defence cuts and invest more money on defence.
"The time has come to stop defence cuts. We must invest more in defence and spend our money better," he said in a keynote speech at the 60th Plenary Session of the NATO Parliamentary Assembly in The Hague, the Netherlands.
"If we look around the world, while NATO has cut defence spending, others have rapidly increased it. Over the last 5 years, Russia increased its spending by fifty percent. And it plans further increases," the NATO chief told the parliamentarians.
He noted that total NATO defence spending fell by twenty percent.
"In more peaceful times, it was right to reduce defence spending. But we do not live in peaceful times. So it is right to stop the cuts and to increase investment in our defence," he stressed.
"To our East, Russia is trying to replace the rule of law with the rule of force. To our South, we also see the terrible human cost of conflict. We see violence and extremism across North Africa and the Middle East. And we continue to face many other challenges – from missile proliferation to cyber attacks," said Stoltenberg.
"We must face up to these changes. We must have more and better equipped armed forces. We must have the right balance of forces and capabilities," he said.