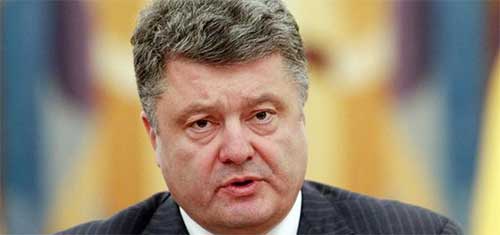 Ukrainian President Petro Poroshenko held talks with Moldovan President Nicolae Timofti and Polish President Bronislaw Komorowski as part of his official visit to Moldova on Thursday, the presidential press service has reported.
"The Ukrainian president thanked the Moldovan president for hospitality and the organization of a trilateral meeting and said that Moldova, as an Eastern Partnership country, had achieved significant success on the path of European integration in terms of improving the well-being of people and developing the country's infrastructure," the press service said in a report published on Thursday.
In the context of the parliamentary elections to be held in Moldova on November 30, Poroshenko expressed hope that "there will be no alternative to the European path of Moldova's development."
He wished the Moldovan people to hold free and fair elections, which will confirm the pro-European choice of Moldova. This is important to Ukraine, Poland and the whole of Europe, he said.
"There is no alternative to European integration. This visit is symbolic. Moldova and Ukraine, supported by Poland, will continue their advancement towards the EU," Poroshenko said.
He also thanked Timofti and Komorowski for their position in support of the independence and territorial integrity of Ukraine.