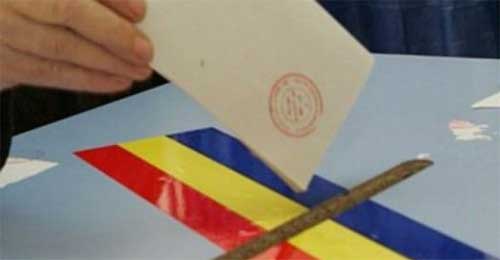 Pro-European Union parties have edged out those backing closer ties with Russia in weekend parliamentary elections in Moldova, which took place against the backdrop of the bloody conflict in neighbouring Ukraine.
With more than 87.7 per cent of the votes counted, three parties backing integration with the European Union won about 44 per cent of the vote, while pro-Russian groups had about 40 per cent.
The narrow victory means parties will face tough negotiations to form a government in the impoverished country that has a breakaway pro-Kremlin region where Russia has stationed troops, analysts said.
Controversially, a pro-Russian party, Patria or Motherland, was excluded from the vote days before the polls over alleged illegal financing from abroad.
Around 78 per cent of Moldova's population is ethnic Romanian, while Ukrainians and Russians account for around 14 per cent.
Voters on Sunday cast ballots for a 101-seat parliament to serve a four-year term, with parties needing to win at least six per cent to gain seats under proportional representation rules.
Sunday's parliamentary vote came as Russia and the EU are locked in a tug-of-war over the fate of Moldova.
Moscow does not want to part ways with Moldova, a former Soviet satellite where it has troops stationed in the Russian-speaking separatist region of Transdniestr, while the EU is keen to make Moldova a symbol of its own soft power strength.
In June, Chisinau signed a landmark association treaty with the EU in the face of bitter Russian opposition.