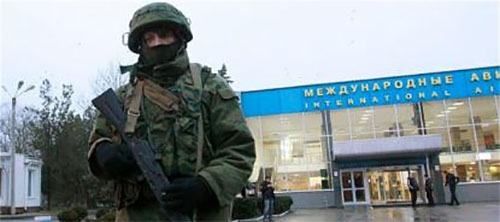 The EU Thursday imposed substantial additional sanctions on investment, services and trade with Crimea and Sevastopol. "This is to reinforce the EU's policy of not recognising their illegal annexation by Russia," said an EU statement which came hours before EU leaders are to begin a summit in Brussels to discuss Ukraine and ties with Russia.
"From 20 December, investment in Crimea or Sevastopol is outlawed. Europeans and EU-based companies may no more buy real estate or entities in Crimea, finance Crimean companies or supply related services," said the statement.
In addition, EU operators will no more be permitted to offer tourism services in Crimea or Sevastopol.
The EU has also prohibited to export certain goods and technology to Crimean companies or for use in Crimea. These concern the transport, telecommunications and energy sectors or the exploration and production of oil, gas and mineral resources. These new EU measures add to an import ban on goods from Crimea and Sevastopol, imposed in June, as well as restrictions introduced in July on trade and investment related to certain economic sectors and infrastructure projects.