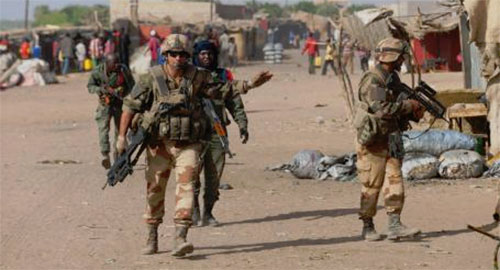 Algerian Minister of Interior and Local Governments Tayeb Belaiz met his French counterpart Bernard Cazeneuve here on Thursday to discuss security cooperation.
The discussions covered "all issues relating to security and training as well as the movement of people," Algeria Press Service (APS) quoted Belaiz as saying after the meeting. "We also broached other issues, insisting mainly on quality training in all the sectors, including the Interior, particularly through the training of police and the exchange of experiences and experts, in addition to training at the National Administration School (ENA)," he said.
The two sides agreed to send French teachers to give lessons at ENA and to train senior executives of the National School of the Civil Protection and the high institutions coming under the Ministry of Interior, said Belaiz.
"We will start by training the presidents of communes, and then the secretaries and executives of the provincial administrations, with the view of establishing twinning agreements between cities and provinces," said the minister.
Belaiz also announced "the setting up of a high-level committee, chaired by the secretaries general of the ministries of the two countries," according to the report.