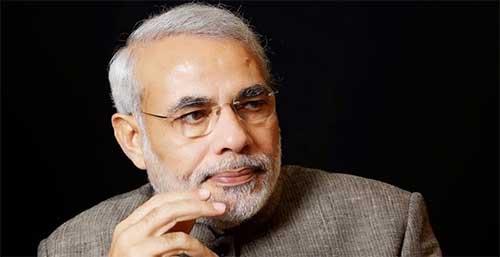 Indian Prime Minister Narendra Modi strongly condemned the terror attack on the office of satirical magazine Charlie Hebdo in Paris and conveyed condolences on behalf of the people of India in a telephone conversation with French President Francois Hollande on Friday.
Expressing solidarity with the people of France, Mr. Modi expressed confidence that "President Hollande and the people of France will deal with this moment of grief and challenge with fortitude and that they will succeed in combating the forces of terrorism," an official source said.
Mr. Modi also reaffirmed his commitment to counter-terrorism cooperation as a key element of the growing strategic partnership between India and France.
Thanking Mr. Modi for the solidarity and support, Mr. Hollande said, "This support from the world's largest democracy meant a lot to the people of France."
The French President underlined his commitment to deepen defence and security cooperation between India and France and said he was looking forward to Mr. Modi's visit to France this year, the source added.