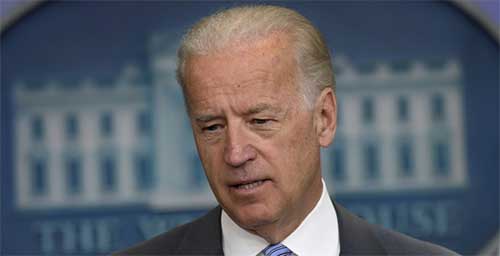 US Vice President Joe Biden spoke via phone with Ukrainian Prime Minister Arseniy Yatsenyuk on Tuesday to review the foreign aid intended to rebuild the Ukrainian economy, and talk about efforts to have Moscow end its hostilities and withdraw from its neighbor's eastern region, the White House said in a statement. The two leaders "discussed progress in assembling a broad package of international financing that will support Ukraine as it takes steps to restore economic stability and unleash its economic potential," the White House affirmed.
Biden also informed Yatsenyuk about the one billion dollar loan guarantee for Ukraine recently announced by the US Treasury Department, the White House said.
"The two leaders discussed the recent meeting of Ukrainian, Russian, French and German Foreign Ministers in Berlin, and agreed on the importance of having Russia abide by the commitments it made in the Minsk agreements, which include Organization for Security and Cooperation in Europe (OSCE) monitoring of the Ukrainian-Russian border, the return of hostages, and the withdrawal of arms and foreign fighters from Ukraine," the statement expressed.