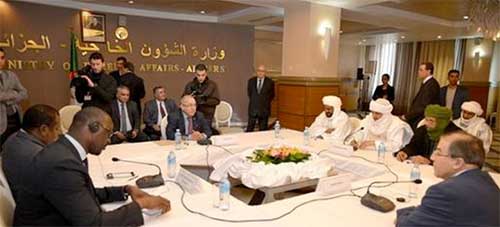 A consultation meeting, bringing together the representatives of the mediation team, the movements of North Mali, Malian government and the United Nations Multidimensional Integrated Stabilization Mission in Mali (MINUSMA), opened Thursday in Algiers.
The meeting, which was held behind closed doors, follows those held separately in Algiers between the representatives of the mediation team for the resolution of the crisis in northern Mali, the coordination of the politico-military groups of the North, the representative of the Malian government as well as the new head of MINUSMA, Moundji Hamdi.
According to sources close to the matter, the new consultation meeting is part of the preparatory stage for the fifth round of the inter-Malian dialogue, which started in Algiers in July 2014.
The inter-Malian dialogue is taking place with the participation of the representatives of the Malian government, six movements of the North and the mediation team led by Algeria.