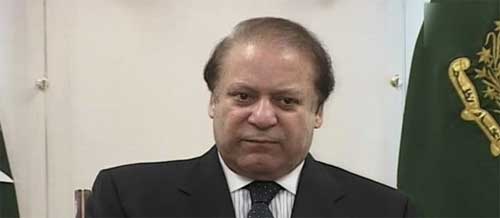 Pakistan Prime Minister Nawaz Sharif on Wednesday said that he wanted relations with India based on equality and mutual respect, values which are vital for peace in the region, a media report said.
In a meeting with Pakistan High Commissioner to India Abdul Basit in Islamabad, Mr. Sharif said that Pakistan longed for good relations with all countries, including India and desired to achieve peace in the region.
The meeting was held to brief the Prime Minister on the status of India-Pakistan bilateral relations.
Mr. Sharif said that he deemed it necessary for both India and Pakistan to resolve outstanding issues, including Kashmir.